Learn Statamic
This is where the learning begins and the veterans return for their references. This is the Statamic 3 documentation.
Get Started
There's more than one way to get started with Statamic.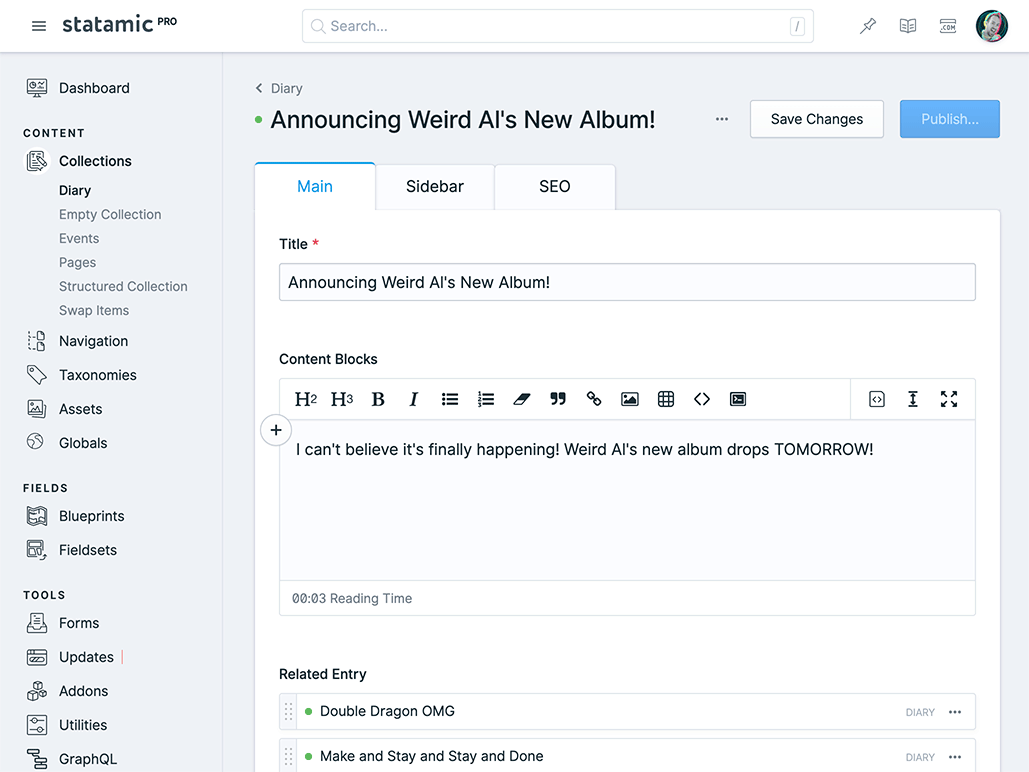 Recent Updates
Keep your Statamic superpowers up-to-date with the latest updates to the docs.
View all recent updates
Sponsors
We've reserved this space to thank our top open source sponsors! Donations through sponsors go towards building new Starter Kits, Addons, and other open source resources.
Become a Statamic Sponsor →